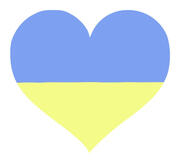 IMPORTANT TO NOTE
Below are some important things you should keep in mind during this war.
---
IMPORTANT NOTES
► DO NOT SHARE ANY INFORMATION ABOUT THE MOVEMENT OF UKRAINE'S ARMED FORCES - THIS MAY COST OUR DEFENDERS THEIR LIVES

► DO SHARE VIDEOS AND PHOTOS OF THE MOVEMENT OF PUTIN'S OCCUPATION FORCES

► MAKING JOKES ABOUT THIS WAR IS INSENSITIVE TO ALL AFFECTED. CONSIDER IT A PRIVILEGE THAT YOU'RE ABLE TO "JOKE" ABOUT IT AND NOT GIVE IT A SECOND THOUGHT. INSTEAD, USE YOUR PRIVILEGE TO SPREAD AWARENESS AND SUPPORT UKRAINE.

► CHECK YOUR SOURCES. SOME DONATIONS ARE SCAMS SUCH AS THE @PLANTATREECO ON INSTAGRAM

► DO NOT FALL FOR PUTIN'S PROPAGANDA.

► UKRAINE HAS BEEN LIVING IN A STATE OF WAR FOR 8 YEARS - MANY UKRAINIANS HAVE DIED, BEEN INJURED, AND THOUSANDS OF HOMES HAVE BEEN DESTROYED
SUPPORT UKRAINE AND THEIR ALLIES!
PEACE FOR UKRAINE, FREEDOM FOR RUSSIA!
© Untitled. All rights reserved.